1) I am 29 year-old chap that has never received any financial support since young from the government that I dearly called 'the BN government' regardless how poor my family is.


2) I was rejected 3 times by PTPTN – or in another words, I received no feedback on my
application.

3) It was because I unable to obtain PTPTN loan, my family had to beg, beg and beg to borrow money from my relatives first to support my Degree study, and at the same time going around looking for a guarantor to apply for a education loan to fund my study and I was stuck with the loan installment until last year.




4) When my family was looking around for bank to loan us educational fund, we approached Bank Rakyat because Bank Rakyat offers the lowest interest rate (..still about 8%)..when I walked in to inquire, the lady gave us an irony look and said, "Pinjaman kita hanya untuk Bumiputra"...

5) Ironically, I manage to get a loan from RHB and the loan only approved 2 semesters before I graduated, and I was considered lucky to be able to finish my study, I took the loan amount and paid off my relatives and... - Thanks god I graduated!



6) Because of the family financial constraint, Bike is the only vehicle I can afford; while a few of my class mate who are on FULL
UMNO, MCA & MIC scholarship were driving brand new Proton car bought and gifted by their parents / grandparents...

7) JPA scholarship is giving priority to …..you know I know…. - Thanks god I did not to apply!


8) My brother ex-girlfriend is from China and the stupid emigration keep rejecting her application and hinting to
process only if
we are able to pay RM
20k under table...To become for a PR in Malaysia is tougher than
other Asian countries…but it is only tougher if you are a Chinese or Indian… and it is easier if you are you-know-what-I-
mean…! - Thank god I am not from China!


9) Let's flash back a bit and try to recall, the police in my hometown care nut about the welfare of Chinese people. My mum got snatched of her handp bag and reported to police. she has to wait for hours before her can see the police in charge, while others you-know-what-I-mean can just cut Q...already pissed with their sluggish response and when the police questions, "Do you know who is the guy on the bike, is it Malay, Chinese, India?" , my mum answer, "Malay" and the police jump up and shouted, "How do you know its a Malay, which part tell you its a Malay?" ...My dad was there, and he said, "How would we know it is not a Malay, you tell me! he has a skin like one and speaks Malay! and you are shouting like one"..damn... - Thank God my Dad voted for DAP YB Lee Guan Aik!


10) My secondary school that comprises of 80% Malay and always bullied the Chinese students, and I was one of the VICTIM.When we got bullied in the school, and reported to the headmaster, nothing was done and not even a warning – all that we were told was 'masak-la keci, biar-pi'. But when Chinese student was found of fighting / cheating... - will get 'buang' straight away... - Thank s GOD I manage to transfer to SMK. St. Michael after PMR!




11) I rode on my bicycle at night with a few friends to Telekom tower to meet
some friends, when I was then
in
Form 3, and bumped into a road block, the police
threatened to send us to police station because our bicycle did not have light, they offered us a deal – to give all our money to them as a condition to release us and we did, but during then each of us only have RM 2 - RM 3 in pocket and the police still took it away...- RM2 also want!!!! We have a freaking poor Police, isn't it! - Thank god I am NOT the POLICE!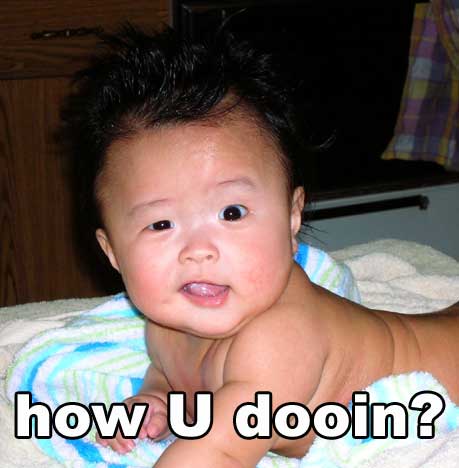 12) I tried to get into University after Form 5 but did not manage to get in – eventually I ended with private college and
graduated with second class upper degree. Well, I did not push hard for my application because I noticed many straight-A students can't even get into local University, what's with my result of only 2A and a
few pass. - Thank god I am not a straight As students or I am gona feel so FUCK UP!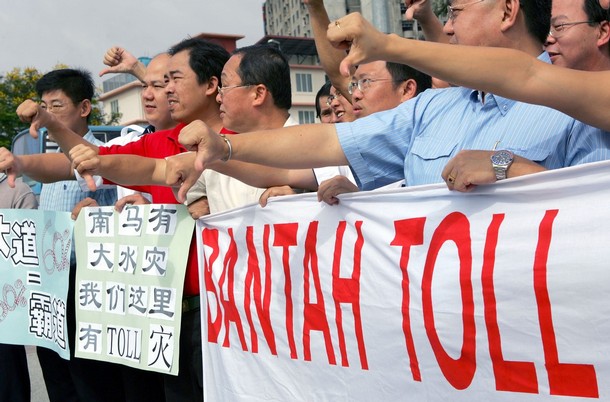 13) I worked so hard and paying so much tax, yet I still have to pay for Toll and get stuck in the stupid jam while the
government is happily collecting money from us and benefited the politicians from the toll fees collected!- Thanks god I can use Federal Highway, cut through
USJ to SHah Alam to work!

14) I am working extremely hard to earn my living, to pay for my house loan, and living expenses and support my family, and the least the government can do is to make sure we can enjoy a good and cheaper car but instead they charges a freaking high tax on imported car so that we all can only afford to pay for a much smaller and lower quality local car – and I am driving one now! – still have to pay a freaking RM 560 installment a month for 5 years! - Thanks god I only need ONE car!

15) There are so many Government Link Companies that comprise of more than 80% of Bumiputra in the company, and all the GLC's equity added up is stronger than what we can ever think off, yet the government keep claiming that Chinese is dominating the economy (The strength of Petronas alone can already beat all Chinese owned businesses) - Thanks god I am not a fool!

16) My grandpa was sick and went for X-Ray in Government Hospital, and the X-Ray specialist looks at the result and told us that it was Cologne cancer, but he said he can not do anything because he was just a X-Ray specialist. He said we have to wait to see the doctor in charge for advice and medication, and the next visit was 12 days later and my grandpa can't make it through. - Thanks god I never trust Government Hospital anymore!


16) My hometown house will flood after raining because of the bad sewerage system and the problem had been
with us for the
past 12 years. We highlighted the issues every year to the YB and they promise to help us but nothing had been done..what's more ironic.. a MCA City Councilor's house was right in front of mine and he spent thousand of ringgit to step up his house to avoid flood..!!!!!! – and thanks god I voted for PAS in last general election.

17) Talking about flood, the residential area in front of my house are occupied by 99% Malay residents, they made a complaint about their flood issues (only 1 time) and it was resolved immediately with significant amount of fund threw in to resolve it…*speechless isn't it… - Thanks God I finally see the truth!!!!



18) I applied for my PhD program in UM and I waited for a year (because recruitment only once a year), UM eventually called me and told me to wait for ONE more year, why? – Because they do not have sufficient Professor to be my supervisor! Instead of paying for RM12K for UM, I finally decided to join private U and loan 24K from Bank Rakyat (Bank Rakyat finally offered a new loan to NON-BUMI) to pay for my study (double the amount! And that's already the cheapest…) so I wonder, what's good can government University do to me when they push me out and force me to pay double the amount...yet I am still paying tax from my hard earned money! - Thanks god I am not in UM now and I wander how they get into top 200!

19) Murderer of Atlantuya can walk free.. - Thanks God I am not Atlantuya! otherwise I am gona feel so fuck up!

20) Teoh Beng Hock can die for a freaking RM2k..... - Thanks God the Police only took RM2 from me! (refer points 11)



21) After living together for more than 50 years and being called
"Pendatang".... - Thanks God people around me still called me
'Malaysian"!








22) Cow head was brought out of no where in the "Demonstration with Cow-Head" and threatened to shed blood if we insist to build a temple....while Mosque is built everywhere...(My hometown is a state with the highest number of mosque as claimed in Newspaper) - Thanks god I am NOT the COW! Cow is Innocent!








23) Petrol Price Increase when Petronas is making BILLIONS... - Thanks God I never use Petronas, I use Caltex instead!
24) Toll Price Increases when we still pay taxes…more and more…and more… - Thanks God I don't
pay toll!









25) Recently..- what's the point suggesting to use the same 'Toilet' among students and teachers..... -Thanks god I am not a
guinea PIG!
26) I never register as a voter but I found my name in the voter list in my hometown and apparently my name has been registered for quite some time..I suddenly realize I became a Phantom voter, and I thank to those 'who' registered on behalf of me,I finally can vote for the first time and... - Thanks God for this opportunity to VOTE 'BN' out!


27) What's the point of sharing the same hostel…when you are still…UMNO for Malay, MIC for Indian, MCA for Chinese…when can you really have ONE for all…- Thanks God we have Pakatan Rakyat NOW!